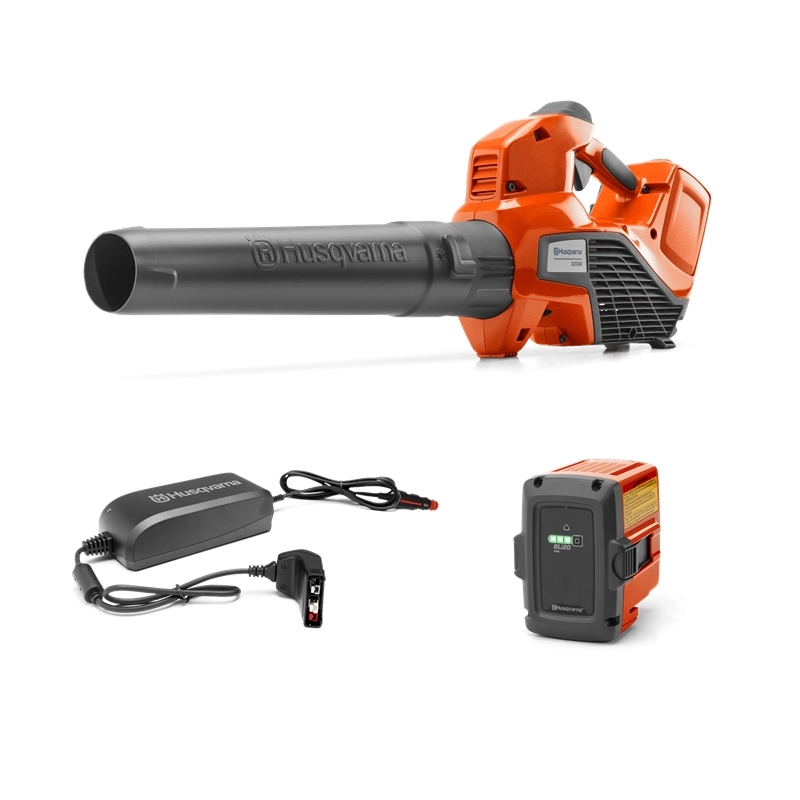 320iB Battery Blower Kit
Get ready to be blown away by the power of Husqvarna battery equipment. The Husqvarna 320iB offers noiseless, emissions-free operation, making it ideal for residential, commercial or indoor settings. Suitable for either left-handed or right-handed use, this machine features excellent ergonomics, impressive performance ratings and an amazingly low body weight.

You'll have an easy time swapping out the fade-free, 40-volt battery. In addition, the intuitive cruise control will make your leaf collection or clean-up work easier than ever before.

Kit comes with battery and charger.