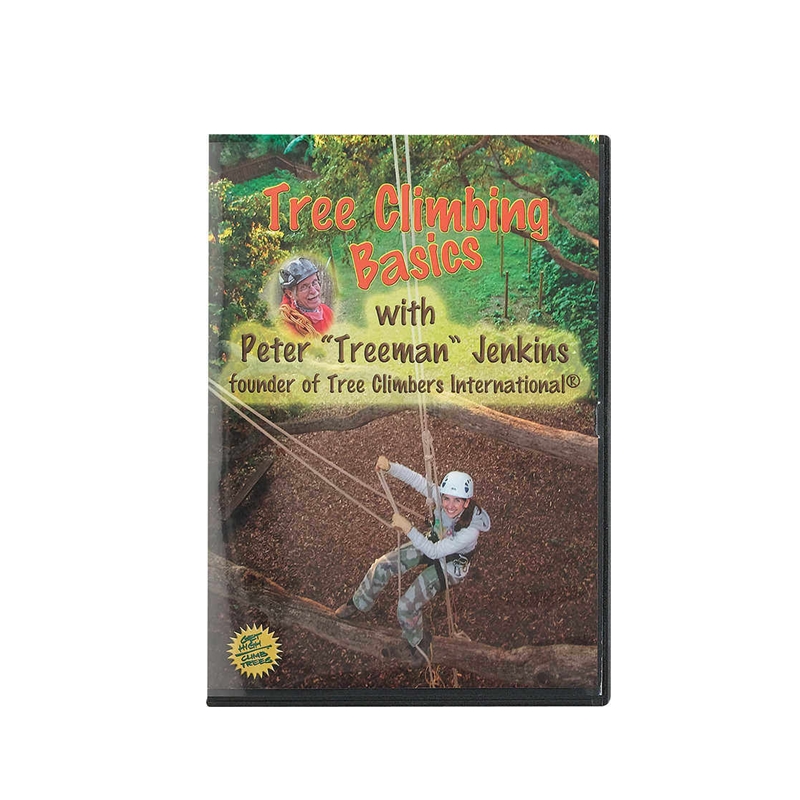 TREE CLIMBING BASICS DVD
A must see video for anyone who wants to climb. Hosted by Peter Jenkins, an ISA-certified arborist, Jenkins shares his experience as a tree-climbing teacher and his knowledge of trees to show how you, can climb in the treetops!

Contains detailed sections about safety, tree selection and risk assessment in trees, gear, setting ropes and knot tying, climbing technique, and forest ethics.

Run time: 1 hour 45 min.