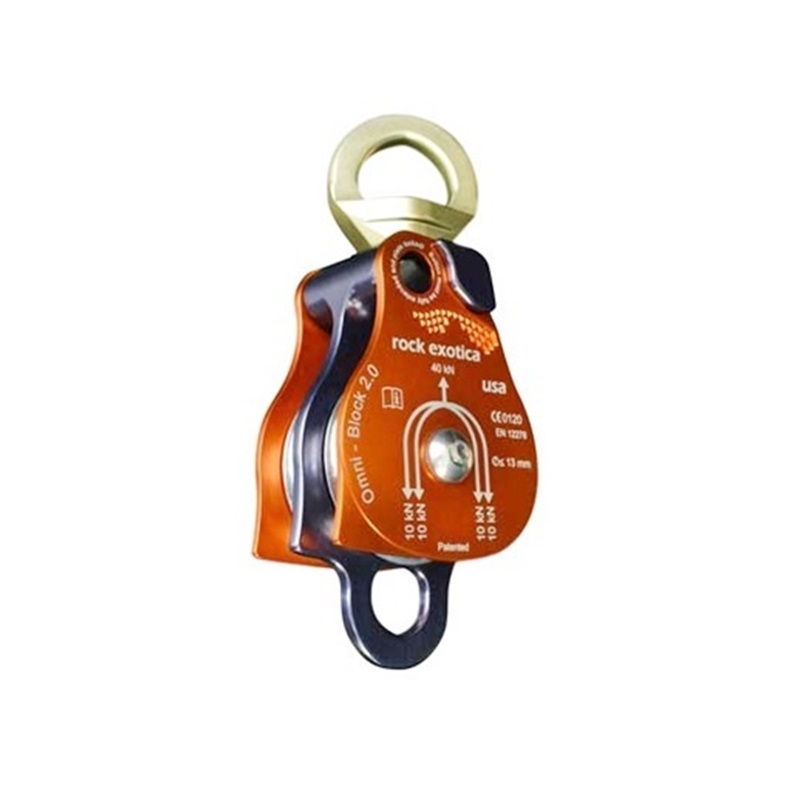 Rock Exotica Omni Block 2.0 Double
The unique design of the Omni 2.0 Double with a swivel top is equivalent to three pieces of hardware: the pulley, the swivel and the carabiner to connect them. The result is one compact tool that costs less than the three pieces of hardware it replaces.

• Install and remove rope while still connected to the anchor.
• Sideplate locks with two-stage, double-catch safety mechanism.
• Integrated swivel allows pulley to orient while reducing gain.
• Connect, install and remove rope with one hand.
• CNC machined for optimal weight & strength.
Minimum Breaking Strength: 40kN (9,360 lbs)
Working Load Limit: 10kN (2,240 lbs)
Weight: 21 oz (521gms)
Maximum Rope Size: 1/2" (13 mm)
Manufacturer
Rock Exotica
Minimum Breaking Strength
36 Kn-8452 lbs
Working Load
8 Kn-1,878 lbs.
Maximum Rope Size
1/2" (13mm)