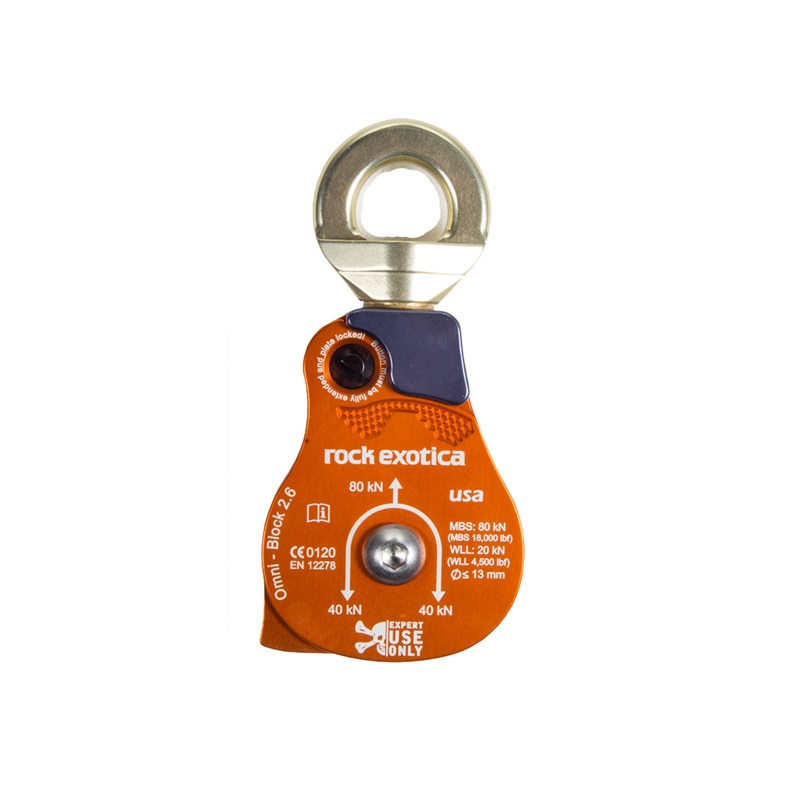 Rock Exotica Omni Block 2.6
The Omni-Block combines a pulley with a swivel and offers tremendous advantages. It can replace a conventional pulley, carabiner & swivel and is lighter, less expensive and saves valuable vertical space. It also allows installing/removing the rope while the pulley is still anchored.
Tensile Strength
80 kn (18,720 lbs.)
Manufacturer
Rock Exotica
Minimum Breaking Strength
80 Kn-18.720 lbs.
Working Load
20 kn-4, 696 lbs.
Maximum Rope Size
1/2" (13 mm)