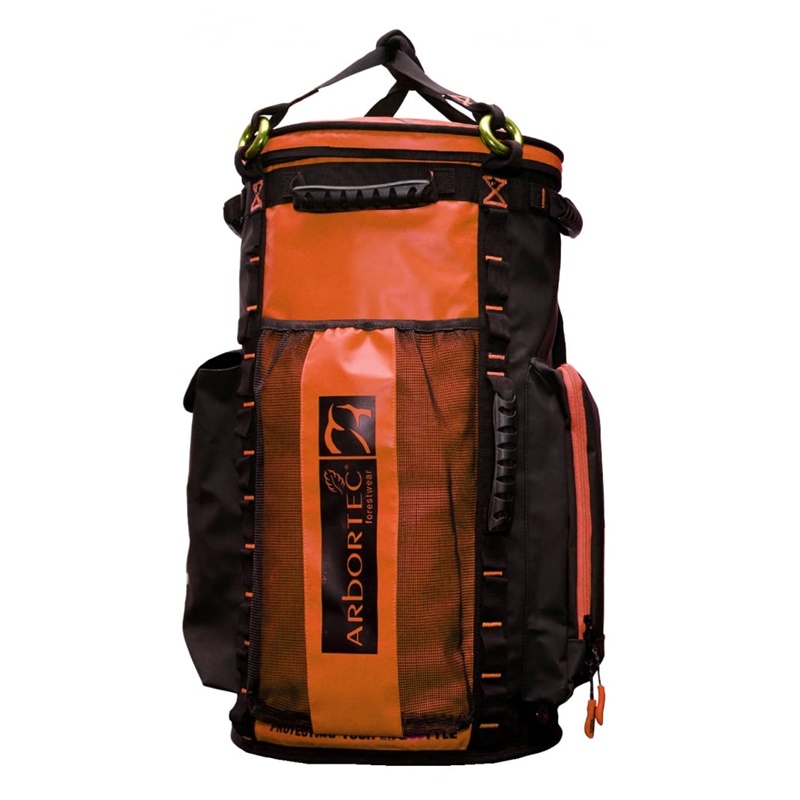 Arbortec Cobra 65L Dry Kit Rope Bag
The sturdy webbing carrying system of the AT107 'Cobra' rope bag means we can rate it with a superb 50kg max load capacity. The webbing extends right around the base of the bag, and connected to the hauling points via 4 aluminum rings, allowing for replacement of handles should they become damaged or worn over time.

Built from tough and waterproof PES/PVC tarpaulin fabric, the AT107 is also reinforced on the verticals with extra supports, to ensure the perfect "bucket" shape, which will easily hold a 150' hank of climbing rope, with plenty of spare space for harness, helmet and other items.

The 65L also features an internal removable divider at the base of the bag for you to separate your kit, as well as a small internal rope bucket that can be taken out and used as a separate bucket.

The bag has a zippered lid with overlapping storm flap, and a rope access point in the center with a rubber seal to prevent dirt ingress.
A drain hole in the base; and further ventilation points around the bag are included to prevent mildewing of damp rope. Inside the bag there is included a clip in point for keeping the end of your rope tidy, and a zippered "safe pocket" for small valuables.

In addition for ease of use there is a padded shoulder harness system which turns the AT107 from a rope bucket in to a fully-fledged backpack, with fully adjustable straps and a well-padded hip belt.
Construction
waterproof PES/PVC tarpaulin fabric
Working Load
50 kg-110 lbs