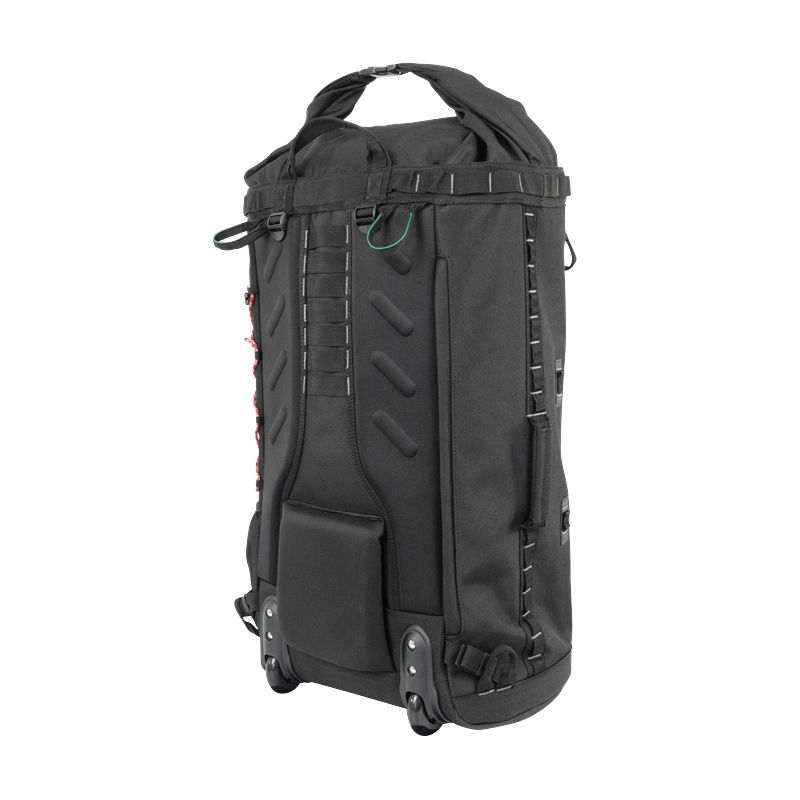 Teufelberger Lazy Mule 80L Gear Bag
Mule 80 L gear bags are strong, sturdy and tough. They are the perfect beast of burden. It will carry all you need for your daily work. Due to its flexible and smart construction you can personalize it with accessories of your liking. At work, for travelling and at competitions. It's ready for anything that lies ahead. This version of the 80L Mule Bag, the Lazy Mule has wheels that make it easy to roll along the ground.
Construction
special waterproof, 600D/PVC+waterproof, 600D/PU+210D/420D polyester lining
Manufacturer
Teufelberger
Dimensions
27" x 18" x 16"