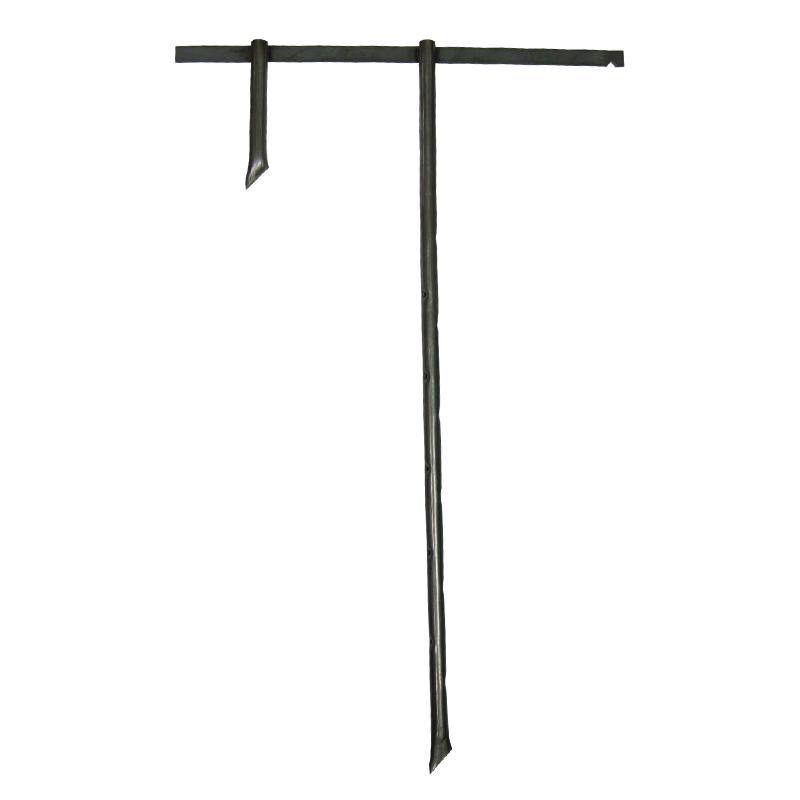 Tomahawk 32" System
Quantity
1 - 3
4 - 9
10 +
The Tomahawk System 32 is a below ground tree stabilizing and fertilization system. Two Tomahawks are used per tree unless noted otherwise. 10 Tomahawks per case. For trees up to 3" caliper. Tomahawks must be shipped truck freight. Please call for a shipping quote and quantity discounts.

FEATURES:
No more above ground hazards or obstacles.

Easy Maintenance.

Notched for guying in

extreme wind.

Holes for fertilizing.

Simplifies deep root watering.

Promotes trunk growth.

No hose, clamps, wire or twine needed.

Easy & Quick to install.

Reuse once tree takes root. (approx six months) - but no removal is necessary.