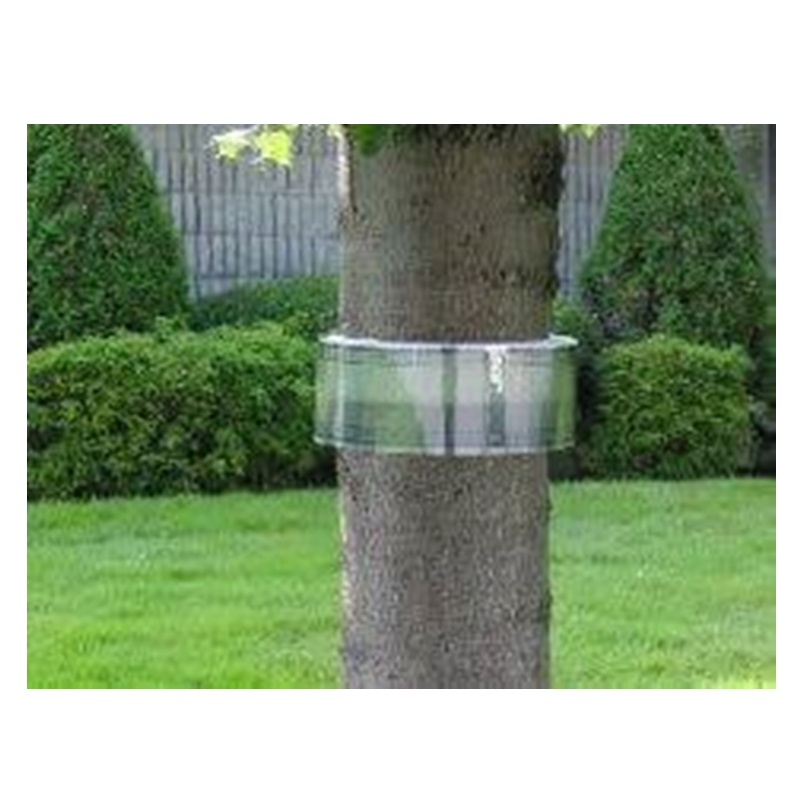 BugBarrier - 250 ft.
PRICE: $595.99. DUE TO HIGH DEMAND CURRENTLY OUT OF STOCK FROM THE MANUFACTURER- UNKNOWN WHEN AVAILABLE
The Bug Barrier Tree Band is specially designed to stop insects from climbing your valuable trees in order to eat their leaves. You now have a tool to trap them that is clean, effective and easy to install and remove.

The unique design of the BugBarrier Tree Band provides an unobtrusive method to trap insects that climb on the trunk of your trees. The unique inward-facing sticky adhesive does the trapping out of sight, leaving an attractive band throughout the season.

The Bug Barrier Tree Band, applied before spring, traps egg-ladened female adults in the same was as Fall Cankerworms, just earlier in the season.

The BugBarrier Tree Band, applied just before the first fall frost, traps flightless female adults as they climb the tree to lay their eggs. Unlike the gypsy moth, the Fall Cankerworms do not lay their eggs wherever they happen to be. They get caught on the band's adhesive film and die without laying eggs, interrupting their life-cycle.

Similar to the life cycle of the fall cankerworm, Winter Moths emerge from the soil in November. Install the BugBarrier Tree Band just before the first frost to trap the egg-laden females as they climb to lay their eggs in the tree.

Kit includes 250' of 6" wide adhesive film and 500' of 3" wide fiber.

Bug Barrier has also been shown effective in controlling the Spotted Lanternfly.