Catalog View and Contact Request
Please complete the form below to join our email list. Also choose the category that best describes you or your company. (Please select only one category.) This will help us in providing you with the best products to fit your needs.
(*Note: By including your email address below you consent to receive periodic sales flyers and newsletters from American Arborist Supplies. Get the latest sales and specials delivered right to your inbox before they are offered to the general public.)
If you want a customer service representative to contact you please check the last box marked "Please Contact Me". A member of our sales staff will follow-up with you as soon as possible.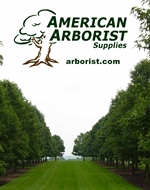 (CLICK ON CATALOG COVER ABOVE TO VIEW OUR 2017 CATALOG-
CURRENT PRICING ON WEBSITE)
CLICK HERE TO DOWNLOAD THE CATALOG