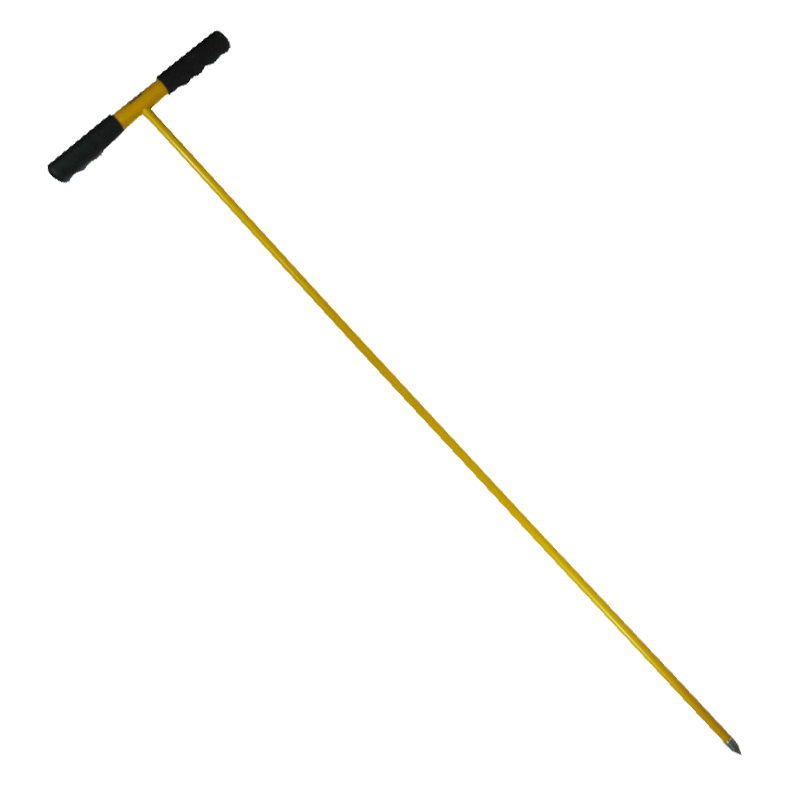 Jameson 48" T-Bar Soil Probe
The Jameson Soil Probe can be used for locating underground utility boxes, buried conduits, rocks, tree roots, etc.

• Solid 1/2"diameter 48" long fiberglass rod for increased strength and flexibility.
• Solid 1" fiberglass handle with double coated PVC finger grips.
• Reinforced steel tip to penetrate ground.