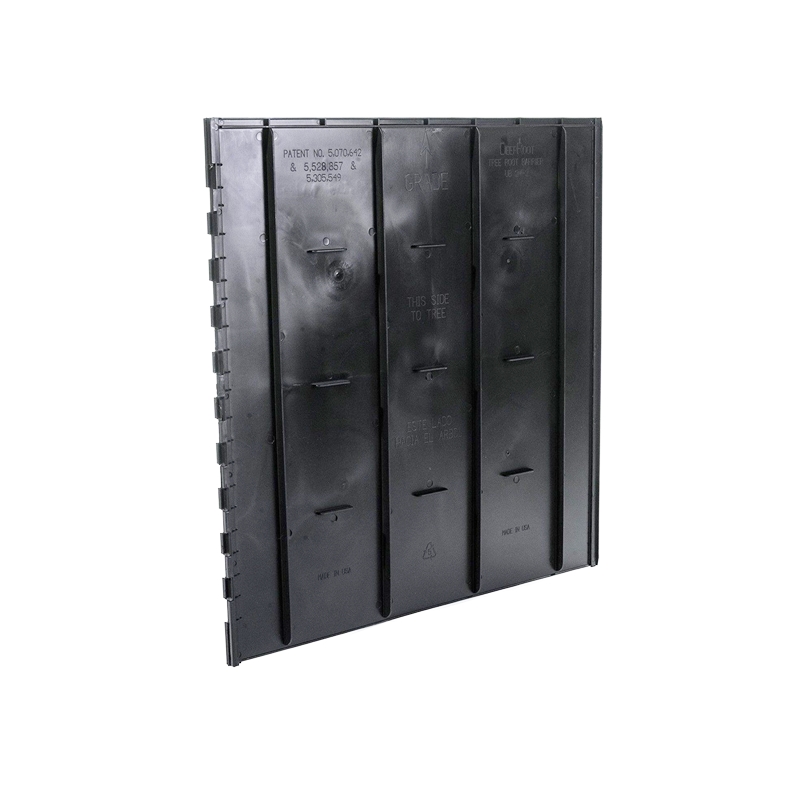 UB 18-2 Deep Root Barrier
DeepRoot Tree Root Barriers are patented mechanical guides that redirect tree roots down and away from hardscapes, preventing costly root damage while preserving the health and beauty of mature trees. Tree Root Barriers are used for linear, surround and root pruning applications on both new plantings and existing trees.
Manufactured using 50% post-consumer recycled plastic these barriers are made of durable and flexible polypropylene with added ultraviolet inhibitors.
UB 18-2 is 52 linear feet of 18" x 24" panels. The 18" (46 cm) height is ideal for protection from invasive roots in sidewalk, driveway, patio and many other planting situations.
26 panels/box.

Link to Deep Root Data Information
| | |
| --- | --- |
| Shipping Weight : | 43 lbs. |