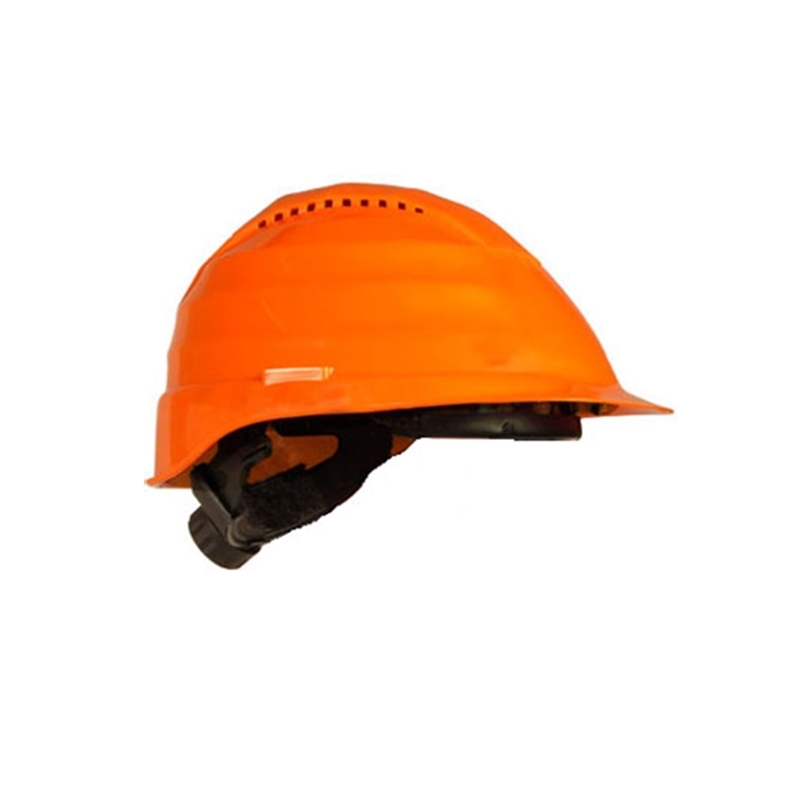 Rockman Arborist Helmet
The innovative shell design of the Rockman helmet is based on the principles used in Formula 1 car production in which the rigid yet flexible cage absorbs significant amounts of impact energy by partial deformation.

Since warm air rises ventilation holes need to be at the top of the helmet shell to expel hot air where it gathers and to draw in cool air from below. The unique shape of the crown on the ENHA shell allows this to happen more effectively than with traditional helmets.

The crown on all Rockman helmets has a scratch resistant roughened matt finish to protect the helmet surface when stored upside down.

All Rockman helmets have an integral rain channel and 30mm accessory slot to accommodate helmet mounted accessories sold seperately. Hi-viz orange.