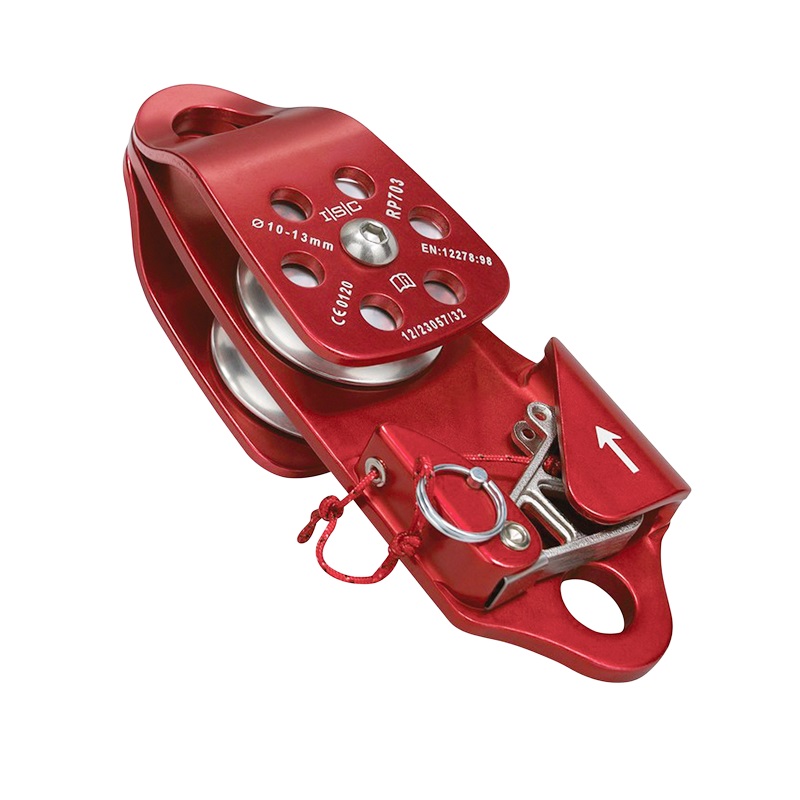 ISC RP 703 1/2" Double Self Blocking Pulley
This ISC Progress Capture Pulley RP703 can be used vertically, for lifting and lowering applications and horizontally, for line tensioning. The cam is used to capture progress and prevent dropping of the load while hauling, but can be opened and captivated to allow for smooth lowering. The RP703 has bushed, standard free running wheels (non-locking).

This pulley features a new lightweight center plate, re-positioned wheel to reduce rope friction and a rated becket, through which most carabiners can be fully rotated. The RP703 is fitted with tamper-proof rivets and is individually serial numbered.

Works exceptionally well with the Portable Winch.
Tensile Strength
40 kN (8992 lbs.)
Maximum Rope Size
13 mm (1/2")
Certification
EN12278, EN567 NFPA 1983