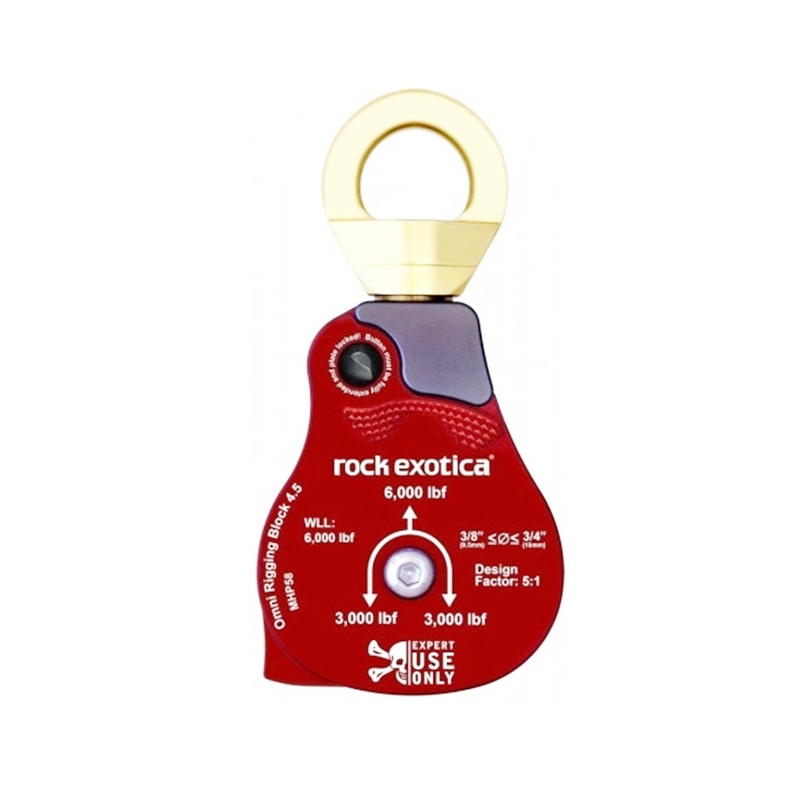 Rock Exotica Omni Block 4.5
The largest, most efficient block from Rock Exotica, features a large 4.5" sheave and 6,000 lb WLL. Designed with 3,000 lb Capstan Hoists in mind, the block can handle up to 3/4" rope. The block is designed for material handling and features red side plates to easily differentiate it from other Rock Exotica Omni Blocks which aren't designed for overhead lifting.
Manufacturer
Rock Exotica
Minimum Breaking Strength
133 kn (30000 lbs)
Dimensions
11.5" x 5.75" x 2.1"