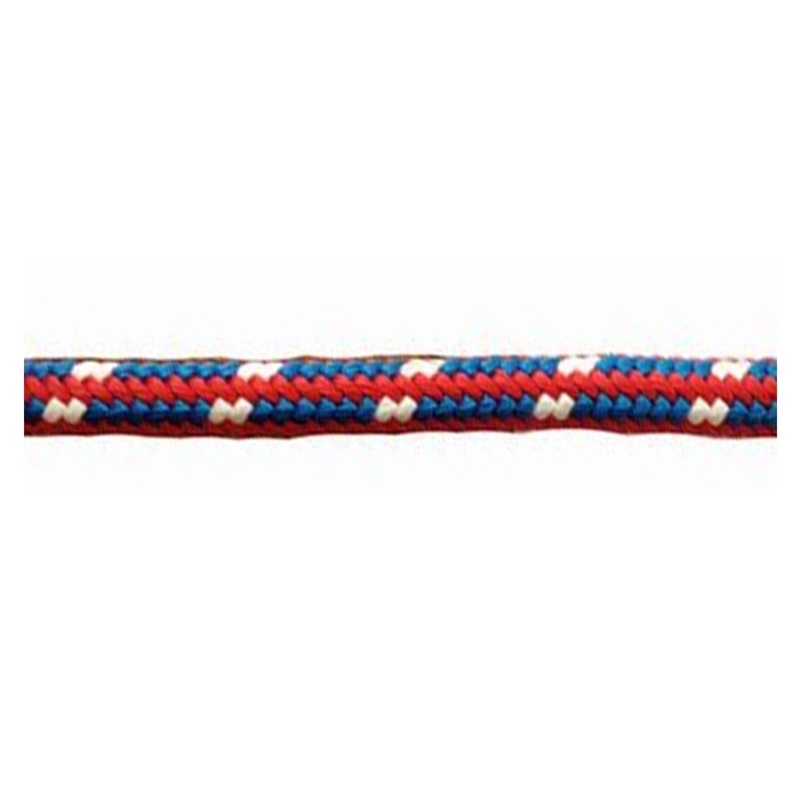 Independence II- 1/2'' Climbing Rope
Independence II from Teufelberger (NE Ropes) is a red/white/blue version of braided safety blue, the industry standard 16-strand climbing rope.
This rope has superior knotability, better handling and no "memory". The rope coils nicely and does not kink after it's untied.
The entire rope is coated with a protective finish to enhance abrasion resistance. Blue safety core yarns act as a warning flag should rope become heavily abraded or cut.
Shipping Weight
.07 lbs. ft.
Tensile Strength
7000 lbs.
Manufacturer
Teufelberger (New England Ropes)
Customers who purchased this product also purchased: